Another Time Designs Services
Another Time Designs offers a variety of services to help your business succeed. Consider us to be your one-stop shop. Not only can we design and maintain your website, but we perform a host of other services to free up your time so that you can develop and grow your business.
If you need something not listed below, please contact us, we may have expertise in the area.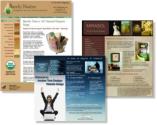 Website Design and Maintenance
Another Time Designs can help you design your new website or redesign your current website to give your business a more professional image. We bring your vision to life, it's all about what you want for your business, not what we want. We're here to advise you every step of the way.
Find out more about Website Design >>>

Find out more about Website Maintenance >>>
In today's marketplace, every business needs a website. Gone are the days when people let their fingers do the walking through the Yellow Pages. In it's place is Google and Yahoo to search for products and services.
Don't get left behind, at the very least, put up a one or two page website that tells your potential customers about your products and services and gives your location and contact information.
Advertising splash pages like this are very economical, often costing less to run for a year than an ad for a month in the Yellow Pages.
Find out more >>>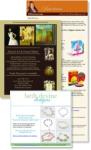 HTML Newsletters and Promotional E-mails
Stay in contact with and in front of your clients and potential clients through HTML Newsletters and Promotional E-mails.
Another Time Designs will design newsletter and e-mail templates for you that honor your website design and corporate branding so that your clients will immediately recognize them as being from your company.
Find out more >>>

Examiner.com, Huffington Post and Blog Posting
Want to keep yourself in front of your Examiner.com, Huffington Post and Blog subscribers but don't have the time? We are happy to do that for you. Send us your content and we'll do your posting for you on the day you designate. We'll also bookmark your posts to your Social Networking accounts.
Are you connected to your clients and customers via Facebook? Step up your Facebook presence by adding a Custom Fan Page to your Facebook account.
Another Time Designs will keep your current branding by creating a Custom Fan Page for your business or organization with the look and feel of your website or blog.
Find out more >>>

E-book and Transcript Formatting
Are you selling e-books on your website? Are they blah and boring? Hard to read, putting your clients to sleep? Are your clients buying from you again and again? If not, Another Time Designs will format your e-books and transcripts to wow your clients and keep them coming back again and again.
Find out more >>>
Need a Logo, E-book Cover or Affiliate Banner? Another Time Designs can design all the graphics you need for your website, splash pages, e-books, shopping cart, newsletters and promos. Tell us what you need and we'll do our best to satisfy your needs.
Find out more >>>
Ning Social Networking Site Design and Maintenance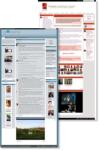 Another Time Designs can help with the following:
Design and manage your Ning Social Networking Site

Set up and arrange requested Features

Set up Premium Services

Add new pages and content by managing your tabs

Design headers, background images and graphics as well as selecting the appropriate colors for your site to make it look amazing
Find out more >>>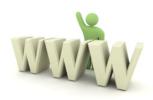 Domain Registrations and Transfers
Domain registration and transfers are part of the website design and redesign process.
If you don't currently have a domain name or domain hosting for your new website, Another Time Designs will help you through the process, explain it to you in language you can understand and make sure all your bases are covered.
1ShoppingCart Services (also known as Web Marketing Magic and Professional Cart Solutions)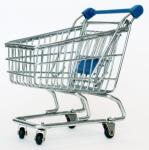 1ShoppingCart is an extremely powerful E-Commerce and E-Marketing tool, which has many valuable features. Few people are using it to it's full potential. Most companies only use one or two of the features, never knowing what's possible and how all the features interact with each other. Here are just a few of the features:
Shopping Cart - The Shopping Cart includes options for recurring products, product up-sells, product bundles, coupon codes, product options for size, color, etc, product sale prices and digital product delivery among others.

Autoresponders - This is the most powerful part of the system. Autoresponders can be assigned to products, newsletter sign-ups. on-line forms, questionnaires, etc. This feature allows you to direct market to your clients based on prior products purchased, communications they have subscribed to or other products or services they have shown an interest in.

You can also send your clients weekly tips that keep you on their mind week after week. Once a series of autoresponder messages is set up, they are sent automatically every time a new client signs up for that autoresponder. This is a great way to up-sell to your clients. I like to call autoresponders the gift that keeps on giving.

Adtrackers - This feature allows you to set up split testing so that you can find out which page titles and page designs work best to entice your customers to buy.

Adtrackers also allow you to track links you put in blog posts, newsletters and articles so that you know how much revenue was generated from each link.

Do you have several links on your website that go to the same product? Want to know which link is producing more revenue so that you can duplicate that effort for other products? Adtrackers will keep track of your sales and let you know what works best.

Broadcasting - This feature allows you to communicate with your clients by sending out your html newsletters or direct targeted communication to specific autoresponders groups.

Affiliate Program - Setting up an affiliate program affords you the opportunity to get your products and services in front of many more people via your affiliates websites, newsletters and promotions.
Another Time Designs has experience in all of the above features and how they work together to give you the E-Commerce and E-Marketing solution that you're looking for.
Find out more >>>